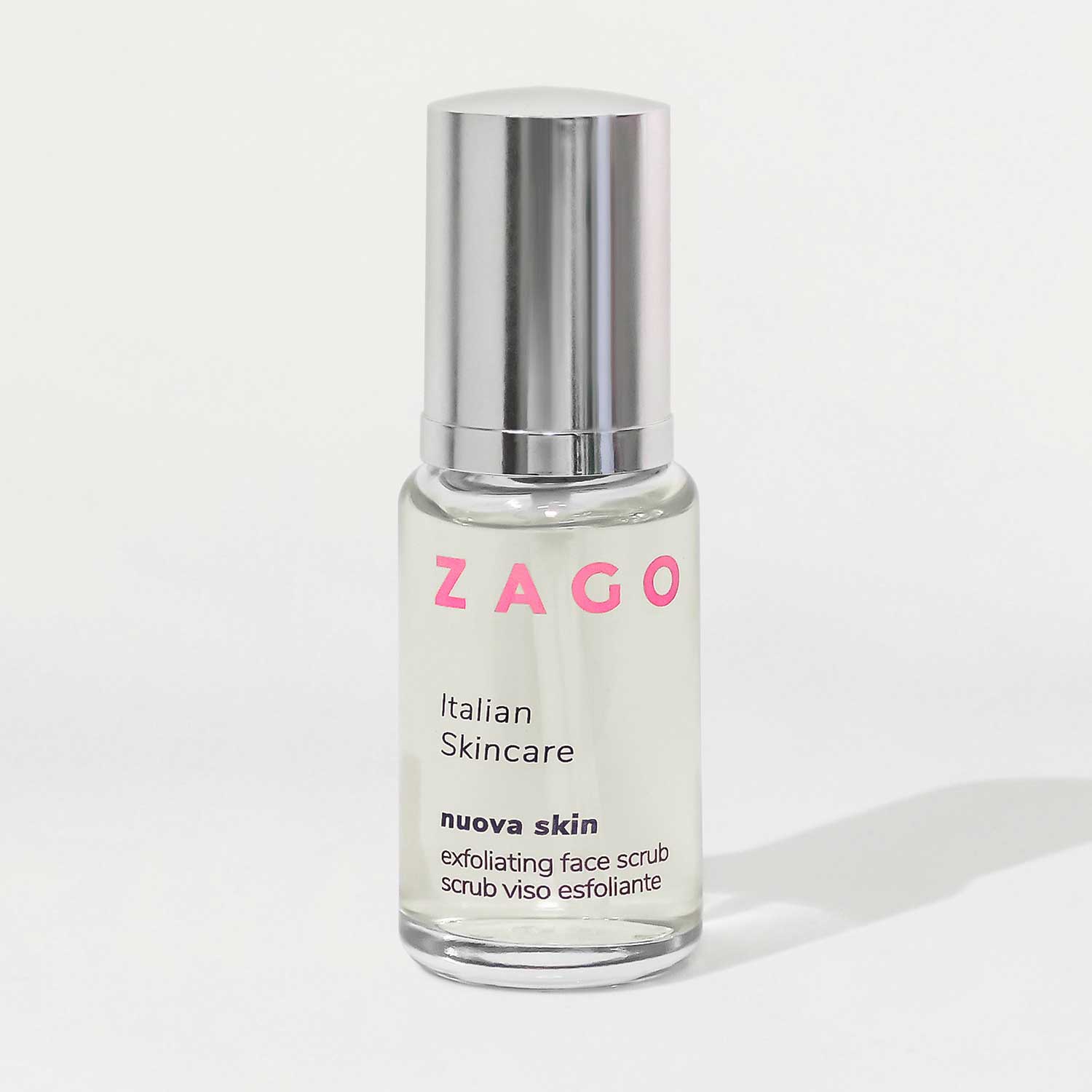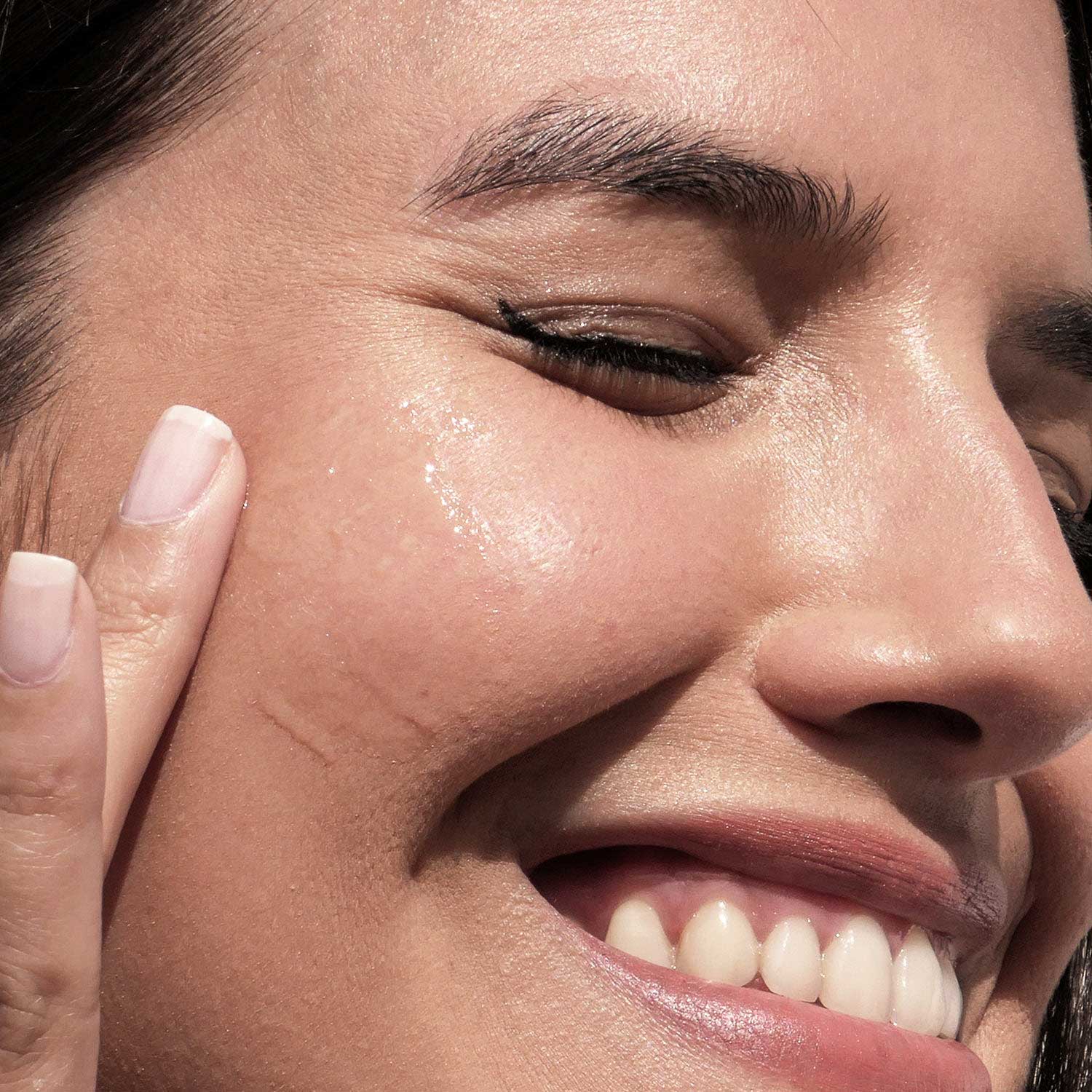 NUOVA SKIN enzymatic exfoliating face scrub
What is that?
Much more than a simple exfoliating face scrub, NUOVA SKIN enzymatic exfoliating face scrub is a delicate enzymatic peeling that helps to eliminate dead cells from the face, purify the skin and refine its texture.
Is it suitable for you?
Absolutely yes! The enzymatic action of NUOVA SKIN gently and effectively exfoliates all skin types, eliminating impurities and helping to minimize imperfections.
When to use it?
Use it once a week if your skin is dry or sensitive or twice a week if it is combination, oily and / or acne-prone.
How to use it?
After thoroughly cleansing your face, apply 5 to 10 sprays of the product depending on your needs and skin type and massage it gently into the skin for about 30 seconds, taking care to avoid the eye and lip contours. Wait 10 minutes and rinse thoroughly with warm water.
Natural Active Principles
Orange extract
Known for its illuminating, astringent and toning properties, it helps exfoliate the skin, reducing blemishes and keeping it supple.

Allantoin
It is considered an excellent exfoliating agent as it softens the surface layers of the skin by removing dead cells.

Protease
Thanks to its exfoliating properties, it stimulates cell turnover, leaving the skin smoother, fresher and more luminous.
INCI
AQUA (WATER), GLYCERIN, MALTODEXTRIN, SORBITOL, HYDROXYETHYLCELLULOSE, ALLANTOIN, CITRUS SINENSIS (ORANGE) FRUIT WATER, PROTEASE, PHENOXYETHANOL, TROPOLONE.
They look good together ♥
Take the Skin Quiz and discover the best beauty routine for you!
NUOVA SKIN enzymatic exfoliating face scrub
Vedremo
Non ho ancora avuto modo di provarla ma tutti gli altri prodotti nulla da dire
Esfoliante magico
Mi è piaciuto molto: bellissima la sensazione della pelle al tatto dopo l'esfoliazione
Benissimo!
Detergente viso più che scrub, ma fa il suo dovere, ho la pelle setosa dopo l'utilizzo!
Scrub magico
Facile ed efficace ! Anche per i più pigri
Ottimo
È un mese che utilizzo questo meraviglioso prodotto,abbinato alla mascherina idratante,e posso solo consigliare l'acquisto!!!