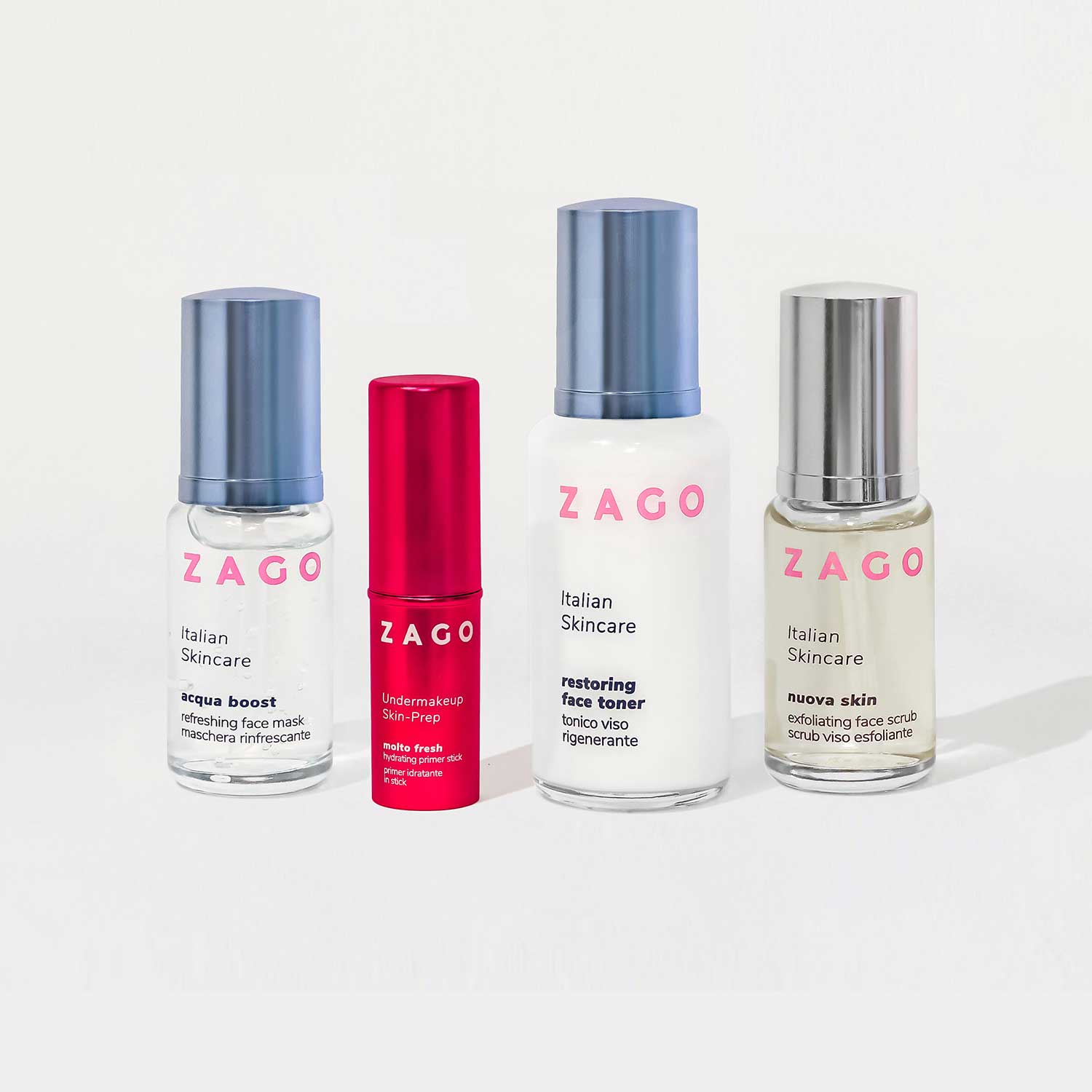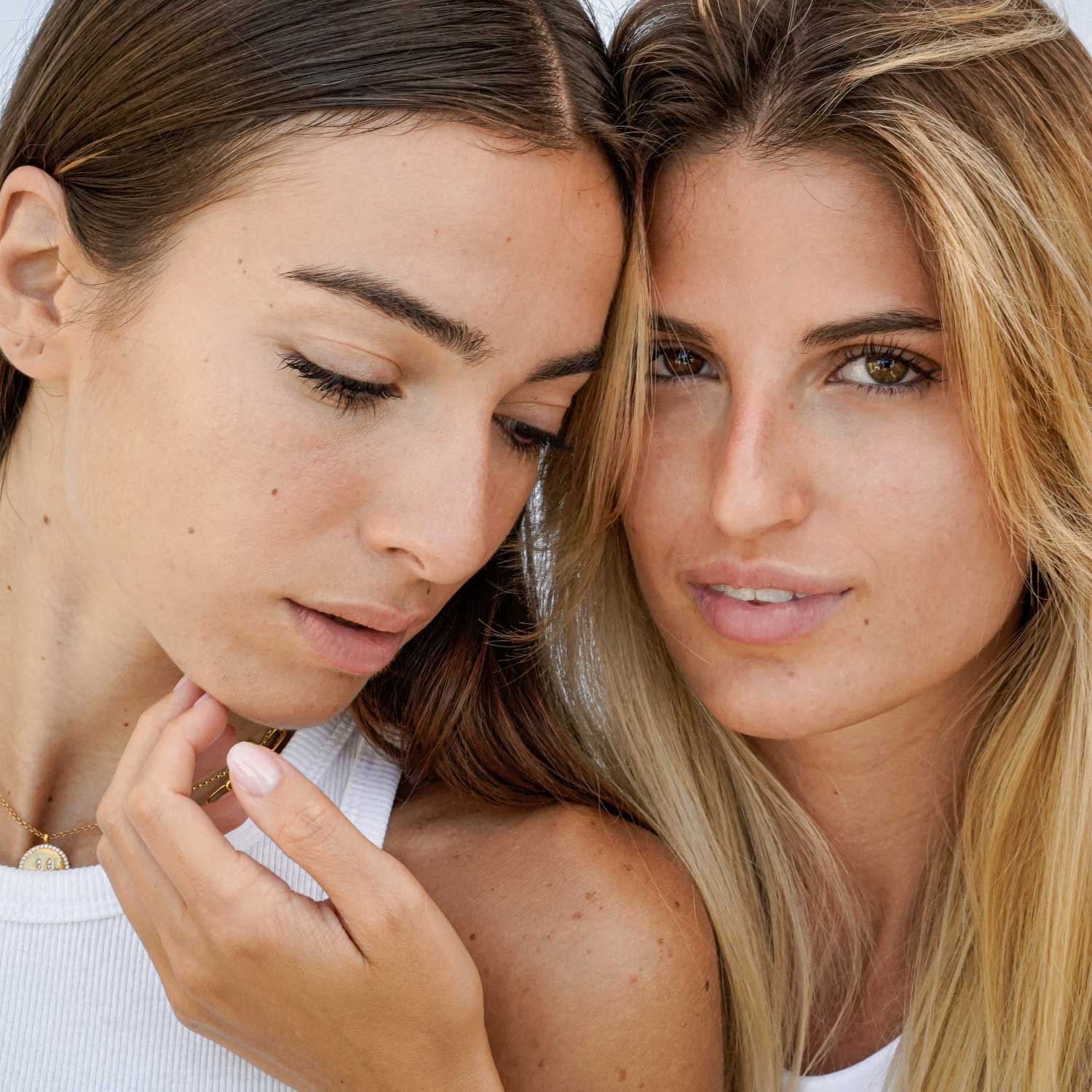 SOS MASKNE soothing kit
$73.00
Standard price
$118.00
off
What is that?
SOS MASKNE soothing kit contains all the products needed to take care of your skin stressed and irritated by prolonged use of the mask and restore it. Also ideal in case of imperfections, redness and irritation due to other causes.

Is it suitable for you?
Yes, our SOS MASKNE kit is suitable for all skin types, especially if you lately find your skin red, dehydrated and with some imperfections.
What's inside?
REGENERATING FACE TONER with blueberry extract - 100 ml
NUOVA SKIN enzymatic exfoliating face scrub - 50 ml
ACQUA BOOST refreshing face mask - 50 ml
MOLTO FRESH moisturizing primer stick - 11 gr
How to use it?
Morning
Cleanse your face and apply the REGENERATING FACE TONER with blueberry extract to revitalize the skin.
Soothe or prep your skin for make-up with MOLTO FRESH moisturizing primer stick.

During the day
Protect your face by reapplying MOLTO FRESH moisturizing primer stick every time you need to soothe the skin and reduce the rubbing sensation of the mask.

Evening
Remove impurities from the face with the REGENERATING FACIAL TONER with blueberry extract with the help of a cotton pad.
Stimulate cell turnover with NUOVA SKIN enzymatic exfoliating face scrub, using it once or twice a week depending on your skin type.
Deeply hydrate the skin with ACQUA BOOST refreshing face mask, perfect to be applied every day even as a face serum.
Apply MOLTO FRESH moisturizing primer stick where you feel you need to hydrate and soothe the skin or around the eyes.
They look good together ♥
SOS MASKNE soothing kit
$73.00
Standard price
$118.00
Da provare!
Ottimo rapporto qualità prezzo di questo kit con tutti i prodotti in full size (ancora di più in sconto come ora)!! Prodotti pratici ed efficaci e sicuramente innovativi: sia lo scrub che la maschera in formato dispenser molto comodi, così come la consistenza fresca e trasparente, facile da lavare via. Mai vista anche la texture lattiginosa per un tonico, quasi da siero, veramente ottima.... Invece il primer idratante in stick devo ancora ben testarlo, forse risulta più comodo da portare in viaggio. Unica nota critica: il fatto che non siano riportate direttamente sui prodotti le modalità d'uso è poco funzionale ma pazienza! Per il resto il packaging (anche se un po' ingombrante in vetro) risulta funzionale, per esempio il fatto che molti prodotti abbiano l'erogatore. Straconsigliato l'acquisto!
Ottima
Del tonico nn ne posso fare più a meno e rinfrescante lo adoro anche il resto molto buono il promettente in stick è comodissimo
Li adoro!
Questi prodotti hanno un packaging carinissimo che invita proprio ad usarli. Ma ovviamente la cosa che più apprezzo è la qualità. Usando questo kit si ottiene una pelle liscissima in pochi minuti e senza sforzo perché le texture sono leggere e veloci da risciacquare!
Ottimo Set
Avevo già provato molto fresh e mi ero trovata benissimo. Ero curiosa di provare il resto dei prodotti e sono rimasta molto soddisfatta! La mia pelle é molto più luminosa!!
ottimo set
Ho trovato il set, oltre che conveniente, completo e di ottima qualità. Il tonico è il mio prodotto preferito, idratante ma molto leggero; la maschera e lo scrub enzimatico sono piacevoli e ho trovato dei benefici, infine molto fresco è un prodotto molto versatile, ottimo per un boost di idratazione. I packaging sono bellissimi, anche quelli secondari in cartone.